Red Wine
Wine tasting requires higher skill when it comes to red wine varieties; Mediterranean Spirit invites you to discover a selection of some of the most prestigious international red wines. Aromas, richness and the supreme quality all go hand in hand with each other, with every product being carefully aged in French and American Oak barrels.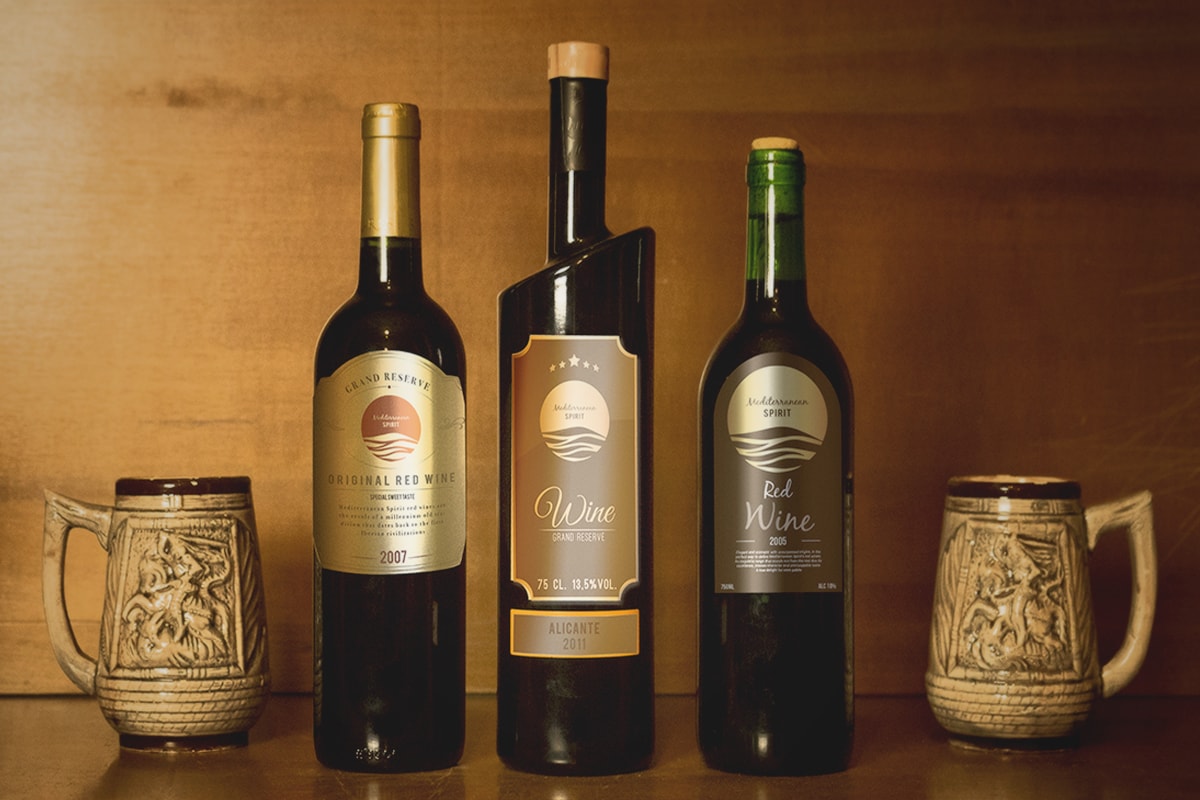 Mediterranean Spirit red wines are the product of a millennium-old tradition that dates back to the time of the very first Iberian civilisations and that's why Spain has 70 designations of origin (a classification recognising wine regions of a high quality within a country). Contrary to popular belief, the red colouring of the wine does not derive from the juice of the grapes used but instead it derives from the pomace, which also provides its irresistible visual appeal. The presence of tannins also contributes to this appeal and sets it apart from others as there aren't any tannins in white wine.
The period of time that the wine is aged in barrel and bottle is a key defining factor of red wine – the alcohol percentage is normally 13-14.5%. It's safe to say that 'Tinto de Mesa' is considered the perfect entry wine for those starting out in viticulture, due to its low concentration of tannins; The 'Vino Joven', however, requires a slightly longer ageing process, being sold during its first or second year; 'Crianza' and 'Reserva' need to be aged for at least 3 years and finally 'Gran Reserva' sets itself apart from its competitors as it is made with only the highest quality of grapes and it is aged for at least 5 years before consumption.
Many of these wines come from very well-known vineries, with their very own vineyards located in La Rioja, Navarra and the general Mediterranean area - indisputable hubs of this noble art. These lands are proud to boast D.O.Ca. Rioja and D.O. Navarra and the area has a moderate continental climate which covers the vineyards providing their wineries with a perfect temperature for both fermentation and ageing.
Elegant and aromatic with an unmistakeable touch of class – that's the perfect way to describe Mediterranean Spirit's red wines. It's an exquisite range that stands out from the rest due its excellence, intense character and distinctive taste - A true delight for one's palate.